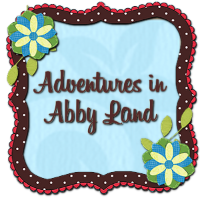 Here are the rules...
She asks me 8 questions, I answer them and then I tag 8 friends and ask them 8 questions :) Sounds like fun so lets get started...
1) What is your favorite thing about this time of year?
I love the leaves changing. I love the weather being comfortable all day and only needing a light jacket at night.
2) Are there any big changes in your life now compared to this time last year?
My kids are now 19 months. They run around and get into everything. They keep me very busy. Last year at this time they were barely crawling.
3) What is something about you not many people know?
I love to sing. I'm not very good, but when I'm in my car, I belt it out.
4) If you could go anywhere in the world where would it be?
Italy, I would love to eat Italian food and drink wine all day.
5) What are the websites you can't go a day without visiting?
Etsy, Facebook, and of course all of my favorite blogs.
6) What is your favorite pasttime/hobby?
I used to only scrapbook, but I have recently found a love for sewing. It's something about making something from a simple piece of fabric.
7) What do you enjoy the most about blogging?
Learning so much from so many people. I can't believe how creative people can be. It's so inspiring.
8) What is something you really want for Christmas?
(don't hold back, anything your little heart desires
Nikon 50mm 1.8 lens. If you read this tell Santa I've been very good. If he's really proud of me, maybe he will bring the the 50mm 1.4 lens.
The people I'm tagging are...
And these are the questions for them to answer...
1.) What is your favorite food?
2.) What do you love most about blogging?
3.) What is your favorite time of year? Why?
4.) What is the one thing you just can't live without?
5.) What is the last movie you watched?
6.) If you could visit anywhere in the world...where would it be?
7.) What do you listen to while driving?
8.) What is your favorite T.V. show?
I hope everyone has fun with it. It's a fun way to learn a little more about each other.